I was in SM Bacoor with Tita Edna, Tita Lisa and my girlfriend. We were near the grocery section when we heard that PLDT is having an event.
PLDT Crew Kat Alano, Isabel Oli, and some lucky dude were on stage and giving away some gadgets and stuff to the lucky audience. If only I were not with my girlfriend and her mom and tita, I'm pretty sure I would have been much closer to the stage than I was. Kat Alano and Isabel Oli would have been friends with my HTC Touch Pro camera. That moment would have quenched my 'thirst' for celebrity sightings.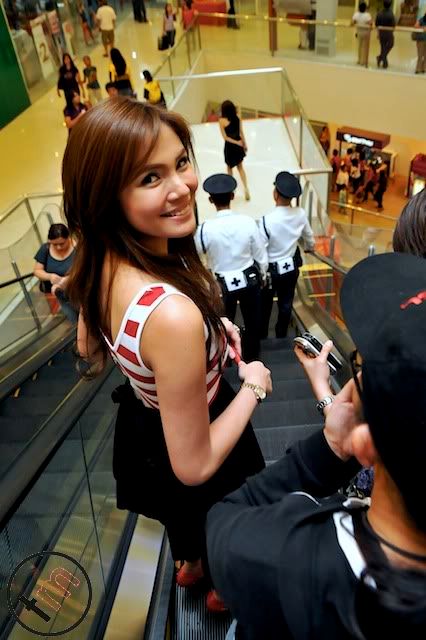 I was able to snap some shots here and there but, darn, I am not gonna post them here. The pictures I took will not give justice to the beauty those gals have prepared for the audience. The pictures were blurry because I was in a hurry to take them.
The event was about the PLDT Ultra Broadband Blowout, where thousands got to apply on the spot for myDSL with just one valid ID, no cash out on brand new laptop with free myDSL of up to four months. I have always wanted to get a stable internet connection at home but still can't decide which provider to sign up for. PLDT got Isabel Oli and the gang to 'pimp' their plans and services. But does it work? Well, they got the crowd--mostly men, by the way-- but will they get their loyalty too?
PLDT got me thinking of considering their internet services for a minute there.